Gtech AirRam Cordless Vacuum Cleaner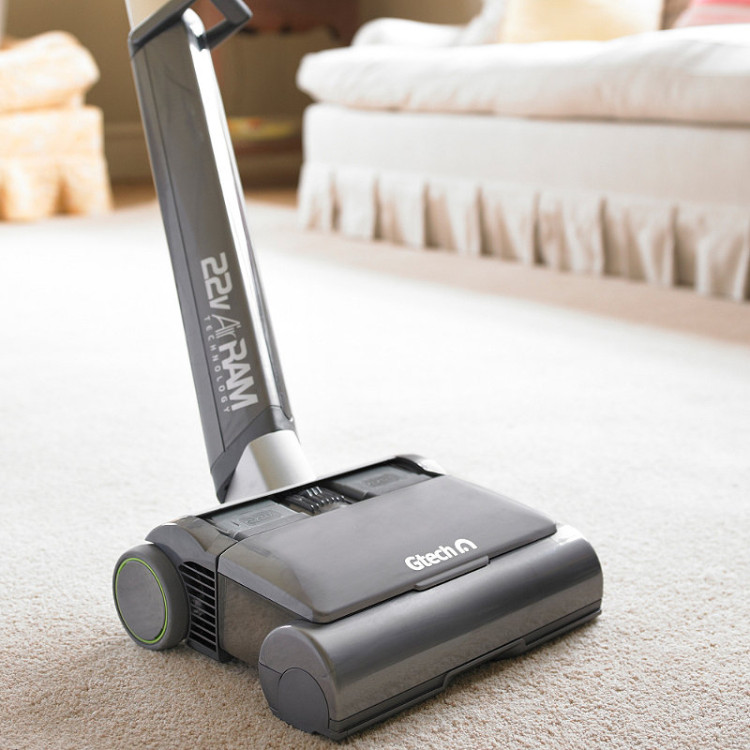 Gtech's AirRam vacuum cleaner has certainly been one of the most widely talked about vacuum cleaners in recent years, and the brand has regularly received coverage in top newspapers comparing it directly to Dyson, undoubtedly the benchmark in cutting-edge vacuum cleaners.
One of Gtech's key strengths is the energy efficiency of their vacuum cleaners and there are some rather remarkable figures to back this up. For example the AirRam is up to 20 times more energy efficient than some mains powered cleaners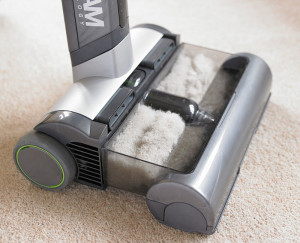 The AirRam is also remarkably lightweight for an upright vacuum cleaner, weighing in at just 3.6kg (8 pounds). It's clear to see where this saving was made when you look at the size of the machine and the elegant stripped down design. There are no bulky bags attached to the back of the cleaner as the Gtech AirRam actually compacts collected dust into dust bales in the head of the vacuum which can be easily and hygienically binned.
Perhaps something of a novelty, Gtech's AirRam cleaner also features a USB port through which you can check diagnostics of your machine from a computer. This includes the health of the vacuum and how much electricity you've saved with it.
Gtech have also designed a version of their popular AirRam vacuum cleaner that is intended especially for dog hair. Code named K9, the cleaner costs just £49 extra but boasts stronger suction and an enhanced brush bar for picking out pet hair.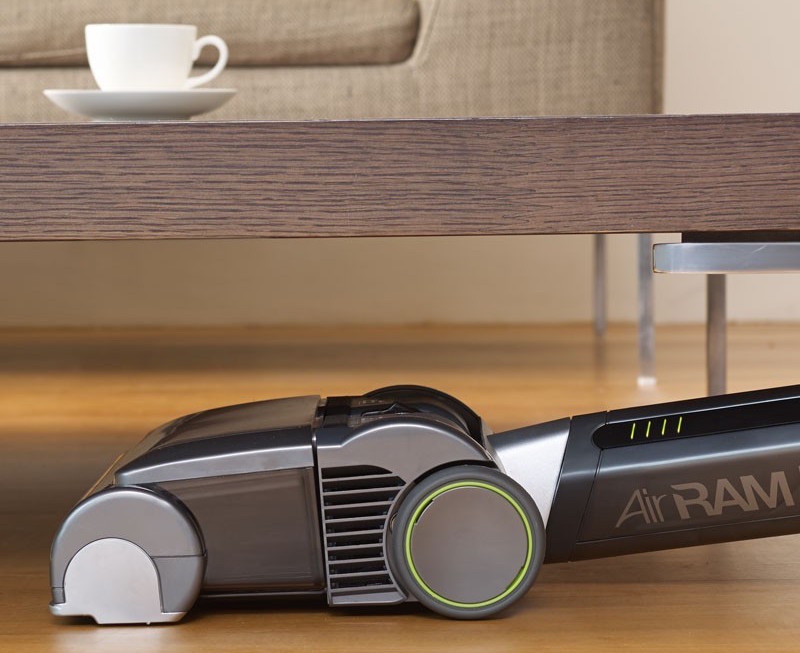 This wireless vacuum cleaner features a 22V lithium ion battery capable of powering the device for 40 minutes. This might seem short but should be sufficient to clean a house twice over due to time saved in managing power cables. It is well over twice as long as Dyson's DC59 cleaner and also recharges much quicker at just 4 hours. It's worth noting that this vacuum has the same voltage power and battery life as the lightweight Gtech Multi Handheld vacuum cleaner.
The Gtech AirRam cordless vacuum cleaner is priced at just £199. Perhaps slightly higher than ultra-budget cleaners, but presents very good value compared with rival vacuum cleaners such as Dyson's DC59 based on quality. You can read customer reviews below to find out how the vacuum's stack up.