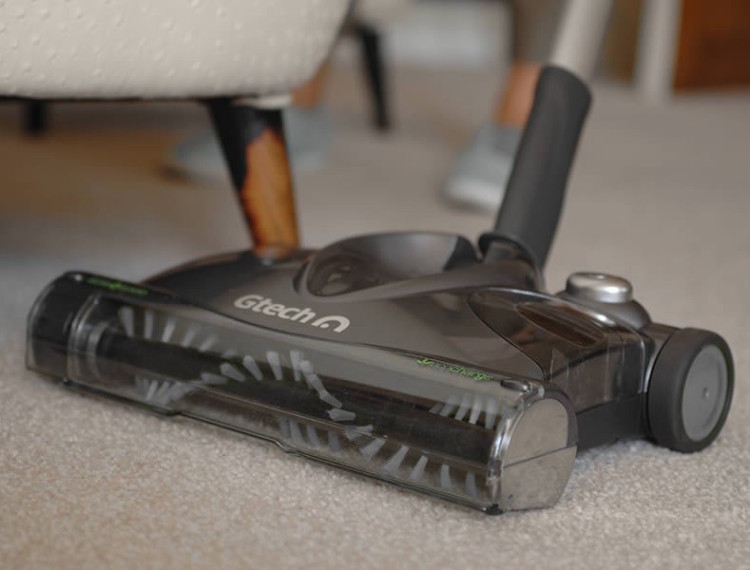 From pictures alone, it can be hard to tell Gtech's SW22 power sweeper apart from their
AirRam vacuum cleaner
. The heads of the devices have very similar forms, but there are some very fundamental difference between what the machines do. For starters, the SW22 isn't actually a vacuum, instead it simply has a revolving brush bar (which have become a main feature of recent generations of vacuum cleaners) that picks out fragments of dirt and flicks them into a trough at the rear of the device.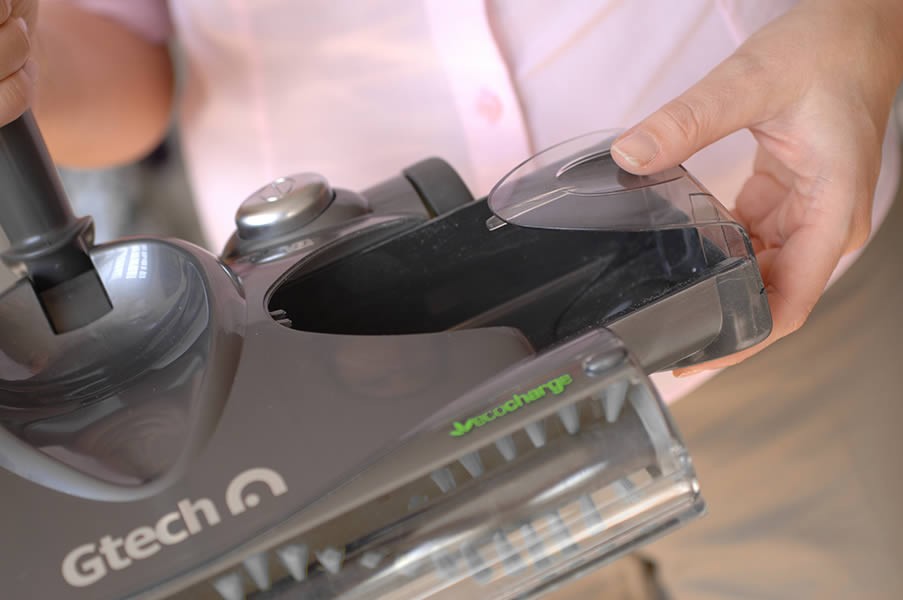 This time of cleaner is ideal for routine cleaning and for picking larger objects and crumbs as opposed to fine dust, such as dried leaves, pet hair and crumbs from carpets. Without vacuum suction, Gtech's power sweepers are remarkably quiet and low energy devices, and as a result have remarkably long running times between recharges.

The telescopic handle of the Gtech SW22 is detachable and the sweeper becomes a handheld device for close-quarters cleaning such as staircases and sofas. The most immediate thing you'll notice when using a Gtech SW22 Power Sweeper is how light it is. Weighing in at just 1.4kg, it is well under half the weight of Gtech's already light AirRam vacuum cleaner, and this is because a power sweeper doesn't have the bulk of an entire vacuum motor to carry.
However the SW22 is even lighter than the previous SW20 and SW02 models as their NiMH batteries have been replaced by lighter and more effective Lithium Ion based batteries. Because of this, the SW22 is currently Gtech's most premium power sweeper and costs £20 more than the former models. But at just £99, the Gtech SW22 sweeper is much more affordable than a comparable vacuum cleaner.
Where the SW22 falls short is in overall cleaning power when compared to a full vacuum cleaner. However this is like comparing apples to oranges and Gtech's SW22 outperforms other 'power sweeper' devices with ease.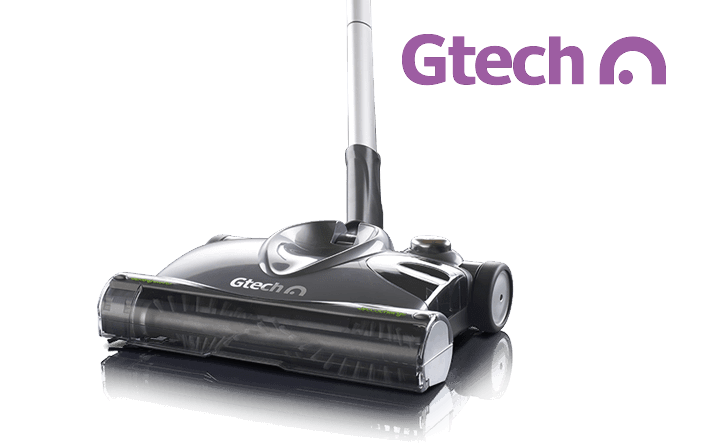 Not only is a Gtech SW22 cheap to buy, they're also cheap to run with a very high degree of energy efficiency. The device can be recharged for just 1p (based on a £0.14 kWh tariff) and has a considerable running time of 120 minutes. Read Gtech SW22 reviews below to learn about the real experiences of customers.