Gtech Multi Cordless Handheld Vacuum Cleaner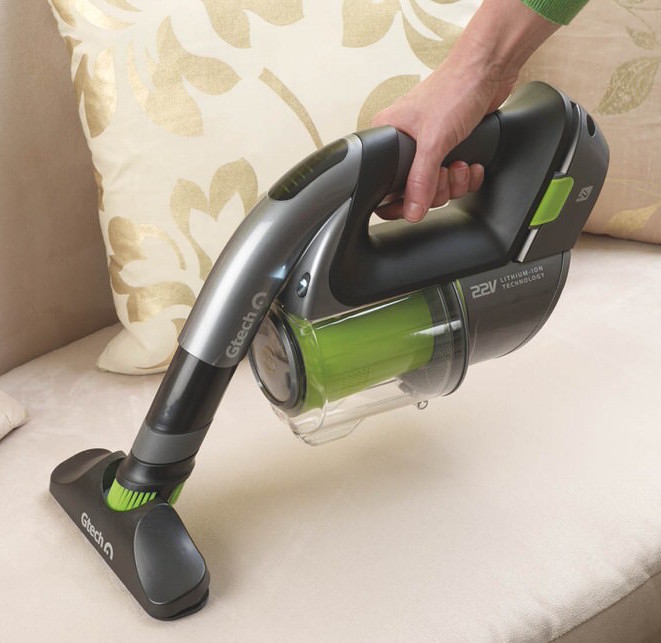 Gtech designed their Multi vacuum cleaner to be the most versatile handheld device on the market. The lightweight and energy efficient device still boasts a remarkably strong degree of suction, while also being very competitively priced.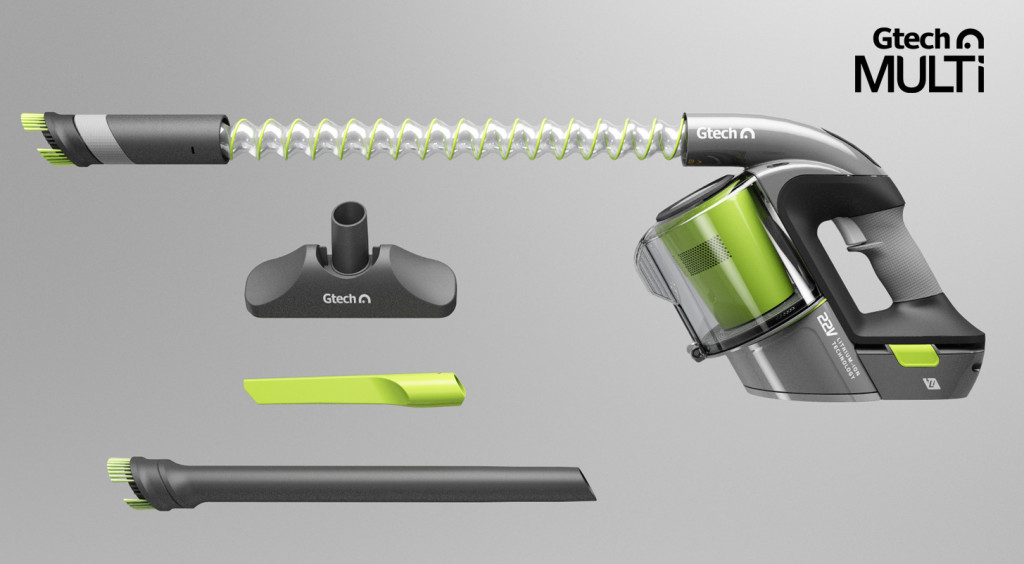 It comes with several attachments for various vacuuming jobs including a crevice tool, brush head and a specialised upholstery accessory. A flexible hose is concealed within the body of the device and extends outwards when needed. However the Gtech Multi vacuum cleaner also comes with a 36cm solid extension tube which is perfect vacuuming the tops of skirting boards without bending over, and under furniture such as kitchen cabinets.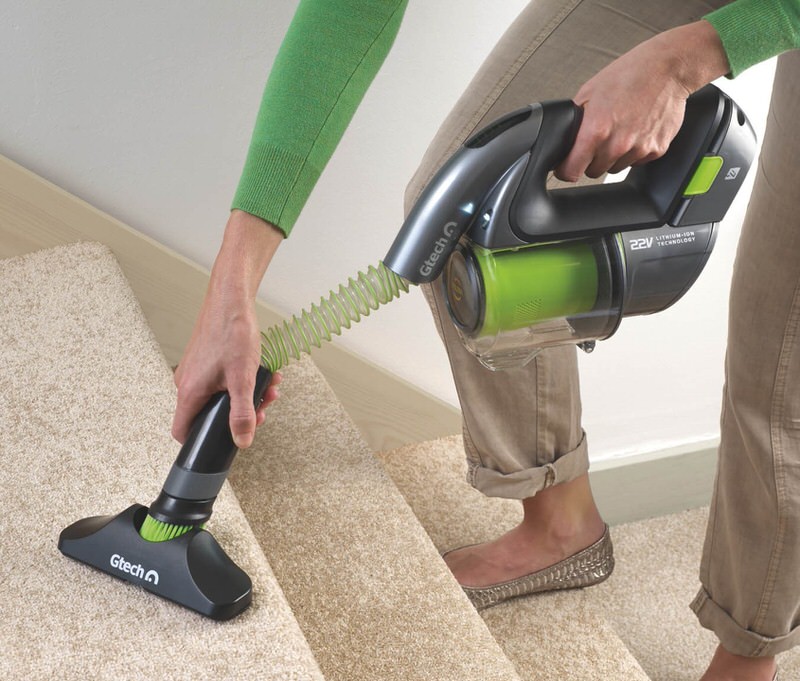 At just 1.6kg, the Gtech Multi is less than half the weight of their AirRam vacuum making this an ideal lightweight option for long periods of handheld usage. The Multi vacuum cleaner also comes in at £50 cheaper than Gtech's AirRam vacuum at £149 while offering the same 22V power and identical battery life.
However Dyson's DC59 cordless vacuum cleaner might be worth considering if you're seeking both a handheld and upright vacuum cleaner. It can serve as both, as the vacuum motor is found in the body of the machine and the long tube of the device with fully equipped brush head is detachable, and can be replaced with one of several smaller attachments designed for handheld cleaning. Read Gtech Multi reviews from users below to find out how it compared with Dyson's DC59.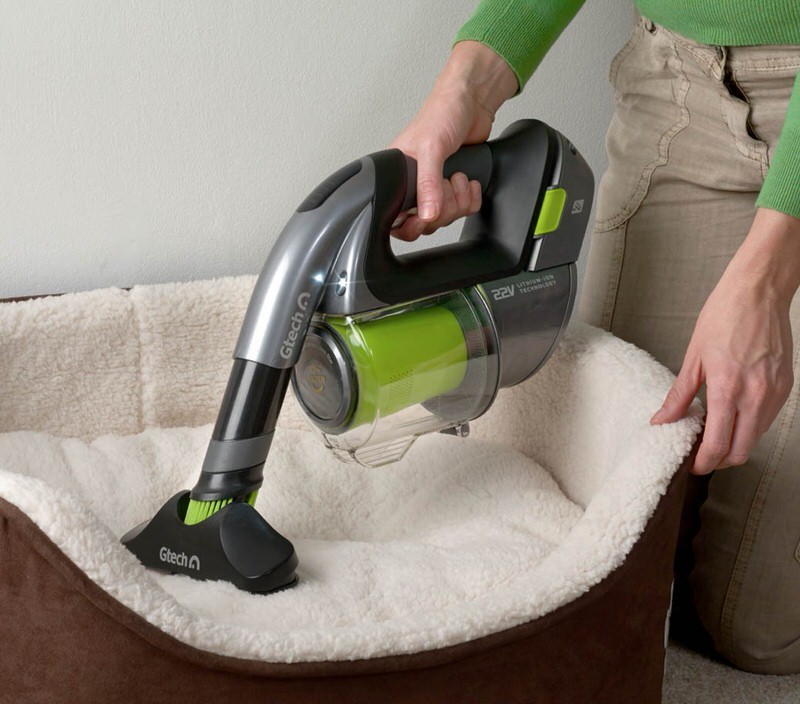 Gtech have also designed a specialist Car Kit Accessory pack to accompany their Multi handheld vacuum which is usually priced at £50, but is offered at half this price if bought together with a Gtech Multi. You can also pair up the Multi with Gtech's AirRam vacuum cleaner for £299 saving £49 through the Gtech website.